Eagles Landing: where an alumni Eagle Scouts will be highlighted. Learn about our alums' individual journeys.
Justin Regan
Justin Regan became an Eagle Scout in November of 2009. He went on to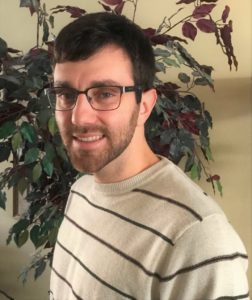 graduate from Northern Arizona University and pursue a career in audio journalism. He worked for five years at KNAU, Arizona Public Radio as a reporter and local All Things Considered host. Last year, Justin started his own podcast called American Rabbi Project, where he interviews rabbis across the U.S. about their thoughts on the Jewish experience in America. The podcast can be downloaded on all major podcast platforms and at rabbiproject.com.
Justin says scouting was a crucial source of community, friendship, purpose and fun for him during his impressionable teenage years. "It kept me on the right track. And even now in adulthood I keep discovering new examples of how much scouting helped me get to where I am today."
Ryan Lapides
Ryan Lapides earned Eagle Scout rank in 2017 and graduated high school in 2018.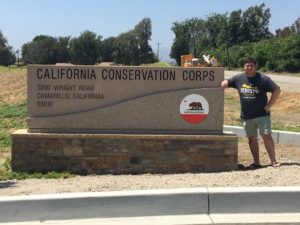 He recently  finished a year in The California Conservation Corps. He worked on one of the big fires in Northern California and then transferred down south and took on a culinary position. In the fall of 2019 he started college at Southern Oregon University where he is studying Environmental Science and Policy.
Roy Sherman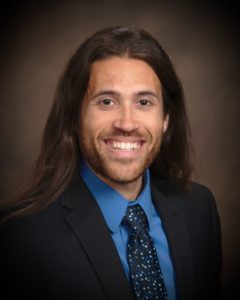 Roy Sherman earned the rank of Eagle Scout in 2004 in Troop 127.  When asked to reflect on his time in Troop 127 he replied: "Scouting gave me the opportunity to practice leadership (patrol/troop positions), experiment with different interests (merit badges), and create something from nothing (Eagle Project).  Although I didn't realize it at the time, my Eagle Project demonstrated what it is like to attempt to create a business.  I had to figure out how do things I had never tried before, leverage the knowledge and skills of others, and encourage others to participate in my cause."
Roy now runs an investment and retirement planning business, Sherman Asset Management.  He is married to Sarah, a special education teacher, and lives in Ventura.  He and his wife enjoy a variety of activities, especially running and traveling.  Roy is also involved in the local business community through the Chamber of Commerce and the Alumni Board at CSU Channel Islands. To learn more about Roy, CLICK HERE.
Garret Guyot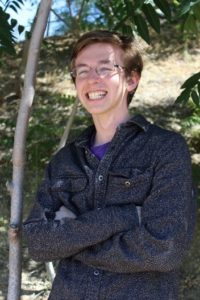 Garret attends UCLA as a Neuroscience Major. He plays the trumpet in UCLA Marching Band on a scholarship and the Game Music Ensemble for fun, and he is the 1st trumpet in both ensembles.  In addition, he works as an undergraduate intern in a pathology laboratory.  In the lab, he gets paid to do "grunt work" and volunteer his time on research projects to be published in academic papers.  He hopes to start his own project soon. For now, his research projects are focused on studying the basic biology of how cells uptake exogenous mitochondria and integrate it into their indigenous mitochondrial network in order to alter cellular functions. Garret says that Scouting taught him how to properly manage a busy schedule and make plans to reach his goals. He often meets other Eagle Scouts at UCLA and it is an instant connection. He credits Scouting with supporting his success because he "would not be where I am today without the professionalism I learned in a boylead roop."
Matt Jacobson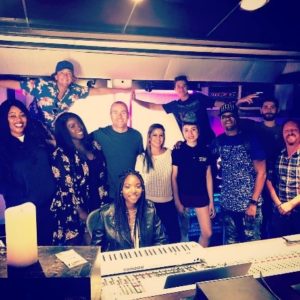 Matt Jacobson achieved the rank of Eagle Scout in 2006, alongside his younger brother Cameron Jacobson. Matt is a recording engineer & music producer based in Los Angeles, CA. After obtaining his bachelor's degree from CSU Channel Islands, and a short stint as a copywriter at an advertising agency, Matt went back to school to pursue a career in music. He currently has his own studio and works at Paramount Recording Studios, where he regularly works with major artists, writers, & producers in pop & hip hop. A short list of artists Matt has recorded include Nick Jonas, Phantogram, Travis Scott, Julia Michaels, YG, & Luke James. Matt is a member of the Las Virgenes Scouting Alumni Association.
Matt (center of pic) still finds ways to give back to the community. Posing for a picture at Paramount Studio A during a session for Make-A-Wish Foundation.
Cameron Jacobson 
Cameron Jacobson is an alumni of Troop 127, a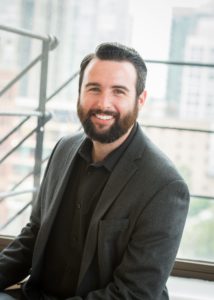 member of the Las Virgenes Alumni Association, and was active scout from 2001-2013. He obtained the rank of Eagle Scout in Fall, 2006 while holding many positions within the troop and as a counselor at Camp Emerald Bay. Scouting has always been a part of Cameron's life growing up and continues to play a huge role in his life today. Cameron graduated in 2013 from Cal Poly Pomona with a Bachelor of Architecture, and currently lives in Chicago, Illinois practicing architecture with a firm in Downtown Chicago. Working towards his license, he and expects to complete his last of 6 exams later this year. Cameron strives to be a leader in the workplace, one that heavily relies on collaboration and communication amongst many trades. These are some of the skills Cameron takes away from his days of scouting.
Want to be featured? Shoot us an email!